TWELFTH BAPTIST CHURCH
Bereavement and Funeral Notices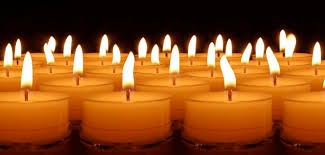 FUNERALS
Thursday February 25, 2021 – 11am wake 12:00pm for

Alice Perkins –

TBC Sanctuary and streamed.


Friday February 26, 2021 – The Byron Family will conduct the funeral service for Oliver Byron at Davis Funeral Home Mattapan, MA – 11:00 Visitation 12:00 Service. Rev. Bruce H. Wall will officiate. Info at davisofboston.com/obituary/Oliver-Byron
BEREAVMENT NOTICES
2/18/2021 – Bro. Oliver Byron passed on Thursday February 18th. Condolences to his wife Louisa Byron. Sisters Beverly Byron and Glynette Scott.

2/8/2021 we have been information that a niece and her husband of Sis. Clementine Ross have passed. The niece died on Friday and her husband died today (Monday). Please keep the family in your prayers. Condolences Mrs. Clementine Ross

2/8/2021 An aunt of Sis. LaKayla Carpenter passed this morning. Condolences – Ms. LaKayla Carpenter

Mr. Joseph Isles,
brother of Sis. Stacey Isles-Brako, passed today 1/21/2021. He lived in Florida. Remember, their mother, Mrs. Catherine Isles, passed in December, 2020. Please keep the family in prayer.


Ms. Verna (Bunny) Wilson, a cousin of Deacon Maurice Nobles, Sis. Brenda Nobles, and Bro. Raymond Nobles went home to be with the Lord 1/15/2021. In her youth, Bunny attended TBC. No further details available at this time.


The Williams Family on the passing of Sister, Lanette Williams
Memorial Service was Saturday 1:00pm 1/16/2021 @ TBC
Sis. Christine Spencer, on the death of her cousin Mr. Andrew Davis (only 56 years of age).