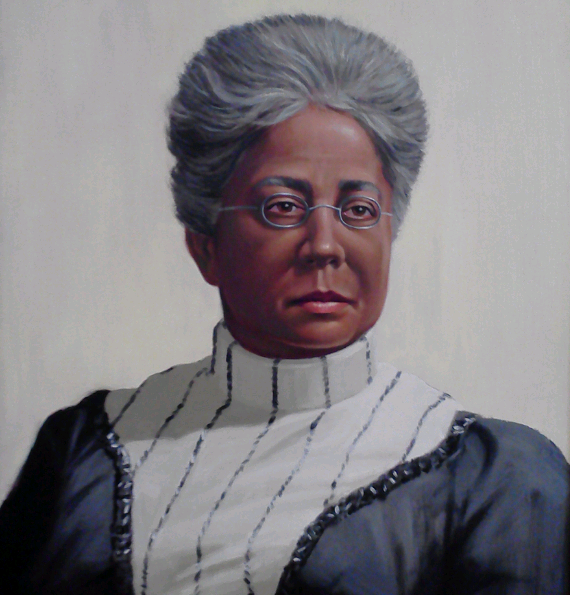 Black History Month
"African Americans and the Vote"
Josephine St. Pierre Ruffin (1842-1924)
Josephine St. Pierre Ruffin was an African-American publisher, journalist, civil rights leader, suffragist, and editor of the Women's Era, the first national newspaper published by and for African-American women. The Women's Era Newspaper promoted interracial activities and called on black women to demand increased rights for their race.
Mrs. Ruffin was born in Boston, Massachusetts. Her father was a successful clothier and founder of Boston Zion Church. She attended public schools in Charlestown and Salem, and a private school in New York City because of her parents' objections to the segregated schools in Boston. She completed her studies at Bowdoin School (not to be confused with Bowdoin College), after segregation in Boston schools ended.
She married George Lewis Ruffin, who became the first African-American graduate from Harvard Law School, the first African-American elected to the Boston City Council, and the first African-American municipal judge. The couple moved to Liverpool but returned to Boston soon afterwards and bought a house in the West End.
Ms. St. Pierre Ruffin was the first black member of the New England Women's Club, wrote for the black weekly paper, The Courant, and became a member of the New England Woman's Press Association. In 1995, Ruffin was induced into the National Women's Hall. In 1999, a series of six tall marble panels with a bronze bust in each was added to the Massachusetts State House; one bust is of Ruffin, as well as two quotes by her etched on her own marble panel. Her home on Charles Street is a site on the Boston Women's Heritage Trail