SICK & SHUT IN UPDATES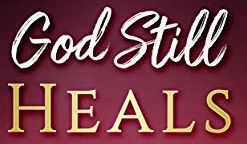 OUR KNOWN SICK AND SHUT-IN AS OF October 6, 2021

Bro. Jeffrey Jackman  has been released from the hospital and is recoperating at home..
Sis. Mittie Thomas is in Beth Israel Deaconess Hospital (Milton).  She was experiencing dizziness.  They have determined she is allergic to a new medication the physician prescribed for her.  I believe she will be coming home today or tomorrow.
Coach Simpson is requesting prayer for his  mother-in-law, Olivia Shaw.  She had a mastectomy 16 years ago, but now the cancer has returned.  She is undergoing tests to determine the next course of action.

HOSPITAL
NURSING HOMES AND REHABILITATION CENTERS
*COLEMAN, Mrs. Iris
*DALUZ, Ms. Joan
DOWLING, Mr. Meko
DUJON, Ms. Diane
*HOUSTON, Ms. Janet
*HUNTE, Mrs. Patricia
IDIOKITAS, Mr. Michel
MOORE, Ms, Mary Lue
PARKS, Mrs. Christiana
SIMS, Mr. Cullen
THOMAS, Mrs. Pauline
*WOODSON, Mr. Donald

AT HOME
BELLEGARDE, Ms. Marie
BLACKWELL, Mrs. Polina
BRATHWAITE, Mr. Emerson
BROWN, Barbara Ms.
*BROWN, Mrs. Geraldine
BYRON, Mrs. Luisa
CALLENDER, Mrs. Joyce
COLEY, Mrs. Adrianna
DAVIS, Mrs. Gloria
DAWSON, Mrs. Barbara
DAWSON, Mollie &. Charles
DENNIS, Mrs. Mary
EKPENYONG, Mrs. Anna
HOGAN, Clarence
GIBBS, Mrs. Beulah
JANEY, Mr. William
JONES, Ms. Carolyn
LITTLE, Mrs. Edna
MORRISON, Mrs. Elaine
NOBLES, Ms. Brenda
NOBLES, Mr. Raymond
O'NEAL, Ms. Shawn
PEAERSON, Lee
PERRY, Mr. Thomas
PHILLIPS, Duval
POTTER, Mr. Gregory
RAINES, Mrs. Sandra
*RODRIGUEZ, Raphael
SIMS, Mrs. Frances
SMITH, Mrs. Elois
STEVENS, Mrs. Hazel
TONEY, Mrs. Barbara
VANDERHOOP, Mrs. Jewel
WEBB, Mrs. Eleanor
*WILLIAMS, Mrs. Edith
WOODSON, Mr. Edward
ACTIVE DUTY
DeJuan O'Neal,
Carlos Idiokitas
* = Friend of TBC