WELCOME TO TWELFTH BAPTIST CHURCH

Next Stream Worship Service
Sunday November 22, 2020 @ 10:45am
"Attitude of Gratitude" based on Luke 17:11-19
Rev. Arthur T. Gerald, Jr.
| | | |
| --- | --- | --- |
| | OR | |
Sanctuary Open to 65 Worshipers
Streaming Information
IN SANCTUARY – WORSHIP SERVICE – PHASE 2:
Our Worship Service will now accommodate 75 persons (including Ministerial Team, Musicians, and A-V personnel). Remember – only our Sanctuary is open, you must
wear a face mask (gloves optional), there is NO elevator service, and Sanctuary Doors open at 10:00 A.M.
Rev. Arthur T. Gerald, Jr. – Senior Pastor
Rev. Willie Bodrick II – Pastor Elect
Rev. Jeffrey Brown Associate Pastor
Dr. Joshua Bartholomew, Youth Minister
Bro. Jonathan W. Singleton Minister of Music
Ministers in Residence:
Minister Shirley Adams – Minister Elizabeth Crockton – Minister Rachel Idowu –
Minister Ronald Jones – Rev. Phillip Ross – Rev. Bernard Spencer
If my people, which are called by my name, shall humble themselves, ,and pray, and seek my face, and turn from their wicked ways; then will I hear from heaven, and will forgive their sin, and will heal their land. II Chronicles 7:14
Welcome New Members – on November 4, 2020 the following persons were voted into membership via ZOOM:
BAPTISM (Virtual) Lauren C. Crockton
CHRISTIAN EXPERIENCE: William Ruffin, Cheryl Norville
REINSTATEMENT: Andrea Newsome Rooney
DAILY PRAYER: throughout the Pandemic on our Prayer Line:
Call: (515-604-9094) enter Meeting ID Number: 470-706-869#
Please be sure to include phone number and the meeting ID number!
– Monday-Saturday: 12:15pm – 12:45pm,
– Thursday: 6:00am -7:00am, Fridays 7:00pm – 8:00pm, and
– First Friday: 6:00am – 7:00am. and 7:00pm – 8:00pm
Thank you, I pray your safety as well as God's blessings upon you and yours!
Pastor, Arthur T. Gerald, Jr.
ZOOM FRIDAY "HOUR OF POWER" PRAYER SERVICE:
Our Friday Evening Prayer Service will now be available on Zoom 7:00 P.M. – 8:00 P. M.
ID 891 8845 8633 password prayer.
If you wish to call in the telephone number is 1-929-205-6099.

ZOOM SCHOOL OF THE BIBLE:
Tuesdays 7;00 P,M. – 8:30 P. M. via Zoom. ID 851 1613 0524 PASSWORD 016606. SUNDAY BIBLE CLASSES: You can join a Zoom Bible Class on Sunday mornings 9:15 A.M. – 9:45 A. M. Contact Min. Elizabeth Crockton. or Hester Hall Class, Min. Rachel Idowu, Leader Zoom class Sundays 9:30-10:15 A.M. ID 847 2223 5972 Password 6323546
or phone +1-929-205-6099.
ZOOM NEW MEMBERS PREPARATION CLASS:
There is a Zoom Membership Preparation Class on Wednesday nights 7:30 P.M. Call Central Office for details
2021 Offering envelopes:
Available in Hester Hall Monday-Friday 11:00 A.M. to 1:00 P.M. Stop by and pick up
MISSION MINISTRY REQUEST:
Hello, TBC Family , if you are interested in becoming an "Angel" for Prison Fellowship's Angel Tree Project, please reach out to Sister Marlene Gibbs for more information.
Call our Central Office for her contact information.
…TBC NOTICES…
THERE IS A SUNDAY SCHOOL CLASS FOR EVERYONE 9:30 A.M.
Sunday Morning Zoom Classes
ADULT (MEN & WOMEN) @ HESTER HALL
with Min. Idowu, Rev. Spencer, and Min. Jones
Meeting ID 847 2223 5972 – PW 632546

Temporarily Closed – In Person Classes
NURSERY @ EWING HALL with MS Paula
GRADES 1-5 @ SHAW HALL with Ms. Wright and Ms. Brianna
GRADES 6-8 @ DEACONESS ROOM with Deacon Henry
HIGH SCHOOL – 142 WARREN STREET with Coach and Ms. Richardson
ADULT (WOMEN) @ HAYNES COMMUNITY ROOM,
with Ms. Wier, Min. Crockton, and Mrs. Phillips
MEMBERSHIP PREPARATION @ MILLS ROOM
with Pastor Gerald, Deacon Bartholomew, and Deaconess Stewart
ARE YOU WILLING TO SERVE IN 2021?
Our Nominating Ministry is looking for candidates to serve on our Deacons, Deaconesses, Trustees, Mission and Christian Education Ministries. If the Lord is leading you to consider serving in one of these areas or if you would like to nominate someone, please leave the name and ministry in our Central Office.
HEALTH TIPS REGARDING COVID-19 DISEASE: Avoid close contact with people who are sick; avoid touching your eyes, nose, and mouth; stay home when you are sick; cover your cough or sneeze with a tissue, then throw the tissue in the trash; clean and disinfect frequently touched objects and surfaces using a regular household spray or wipe; wash your hands often with soap and water for at least 20 seconds especially after going to the bathroom; before eating, and after blowing your nose, coughing, or sneezing.
MINISTRY OPPORTUNITIES: Several of our ministries are in need of additional members. Why not consider joining one – Dorcas Partnership see Sis. Flossie Pearson; Senior or Junior Ushers see Sis. Frances Glenn- Chalmers; A-V Ministry see Bro. Sidney Burton; Kitchen Ministry see Sis. Sonia Lawrence or Sis. Barbara Gibbs.
… OTHER NOTICES …
OUR KNOWN SICK AND SHUT-IN AS OF October 2, 2020

NURSING HOMES AND REHABILITATION CENTERS
*COLEMAN, Mrs. Iris
DOWLING, Mr. Meko
DUJON, Ms. Diane
*HOUSTON, Ms. Janet
*HUNTE, Mrs.. Patricia
IDIOKITAS, Mr. Michel
JONES, Ms. Carolyn
PARKS, Mrs. Christiana
SIMS, Mr. Cullen
THOMAS, Mrs. Pauline
*WOODSON, Mr. Donald
WOODSON, Mrs. Leoner
AT HOME
*BECKETT-SIMMONS, Mrs. Renee
BELLEGARDE, Ms. Marie
BLACKWELL, Mrs. Polina
BRATHWAITE, Mr. Emerson
*BROWN, Mrs. Geraldine
BYRON, Oliver & Luisa
CAMPBELL, Tommie
CALLENDER, Mrs. Joyce
COLEY, Mrs. Adrianna
DAVIS, Mrs. Gloria
DAWSON, Mrs. Barbara
DAWSON, Mrs. Mollie
DENNIS, Mrs. Mary
DIX, Ms. Lisa
EKPENYONG, Mrs. Anna
FLOYD, Mr. Isiah
*HORNE, Mrs. Francine
JANEY, Mr. William
KEYES, Ms. Sharon
LITTLE, Mrs. Edna
LOCKER, Mr. Nicholas
*MARSHALL, Mrs. Mary Bell
MORRISON, Mrs. Elaine
NOBLES, Ms. Brenda
NOBLES, Mr. Raymond
O'NEAL, Ms. Shawn
PERRY, Mr. Thomas
POTTER, Mr. Gregory
ROBINSON, Ms. Harriet
*RODRIGUEZ, Raphael & Deloris
ROSS, Rev. Phillip
SIMS, Mrs. Frances
*STEPHENS, Mr. Joseph
STEVENS, Mrs. Hazel
TONEY, Mrs. Barbara
VANDERHOOP, Mrs. Jewel
*WATSON, Mr. Daniel
WEBB, Mrs. Eleanor
*WILLIAMS, Mrs. Edith
WOODSON, Mr. Edward
WRIGHT, Ms. Leoney
ACTIVE DUTY
Carols Idiokitas deployed to South Korea for 9 months
BEREAVED FAMILY
Mr. Charles Hanna, father of Sis. Sheila Graham, went home to be with the Lord on Thursday, November 5th. Please keep Sis. Graham in your prayers, Condolences to Ms. Sheila Graham
WATCH PREVIOUS SUNDAY'S SERVICE ON BOSTON COMMUNITY ACCESS TV

WATCH OVER 310 – TBC SERVICES ON – YOUTUBE
"Any Time 24 hours a day – Channel "Twelfth Baptist Church"


Sunday Evenings – Boston Community Access Cable Channel A-23 – or their web @ – BNNTV.org
Please Check Out streaming
HAPPY BIRTHDAY – NOVEMBER SENIORS
Sis. Mary Brooks 11/01; Sis Mary Dennis 11/07; Sis Phebe Dyer 11/11; Sis. Hazel Stevens 11/17; Sis. Mamie Wallace 11/19; Sis. Leoutrah Tabb 11/24; Bro. Michel Idiokitas 11/25; Sis. Eveline Miller 11/26; Sis. Sharon Keyes 11/26; Sis. Callie Walters 11/30.
HAPPY BIRTHDAY – DECEMBER SENIORS
Frances Sims – 12/03, Mattie Brantly , 12/05; Edna N. Little, 12/05; Charlotte Harris, 12/06; Mary H. Fields, 12/07; Edythe Copeland, 12/09; Jewel Vanderhoop 12/09; Doreatha Brown 12/12; Joanne Prince 12/23; Eleanor Webb 12/23; Jeanette Calhoun 12/24; Elizabeth Crockton, 12/24; Barbara Dawson 12/24; Christiana Parks 12/24; Warren Montgomery, 12/26; ValarieJean Brown-Johnson, 12/27; Diane Dujon 12/29; Annette Sailsman 12/30; Myrtle Ruffin 12/31.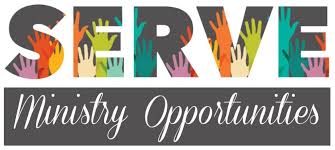 VOLUNTEER NEEDED:
Some of our ministries are in need of volunteers –
Audio Visual Ministry / (A/V) see Brother Sidney Burton;
Senior and Junior Ushers / see Sis. Frances Chalmers;
Kitchen Ministry / see Sis. Sonia Lawrence or Sis. Barbara Gibbs;
Telephone Ministry / see Sis. Clara Bell.
Our Thrift Shop Ministry
is in need of volunteers (male or female) for Thursdays from 10:00 A.M. until 2:00 P.M.
If interested please contact Sis. Florence Sealy..
Transportation Ministry – see Brother Jay O'Neal;
OUR MISSION STATEMENT
In view of the Great commission of our Lord Jesus Christ
(Matthew 28:18-20),
in thanksgiving for His great love for us,
and in obedience to the Word of God,
the mission of Twelfth Baptist Church is:
To extend the love of God to others
through proclaiming the Good News
and providing Christ-centered ministries
to meet the temporal needs of the people whom God loves;
To build up the body of Christ
through prayer, fellowship, teaching
and exercising our faith; and
To worship God in our corporate and individual lives.
OUR MINISTRIES
After School Program – American Sign Language – Audio-Visual -Baby Dedication – Black History Committee – Bookshelf – Chancel Chorale – Chapel Choir – Children's Choir – Children's Nursery – Choral Ensemble – Christian Preschool – Clothes Rack/Thrift Store – Computer Center – Dorcas Ministry – – Exercise Ministry – Flower Ministry – Food Pantry Ministry – Girl Scouts Ministry -Grant Writing – Handbell Choir – Junior Church Ministry – King Solomon Ministry – Kitchen Ministry – Liturgical Dance Ministry – Nurses' Ministry -Prison Ministry – S.A.M.H. Housing – Security Team – Shepherding Ministry – Summer Enrichment Program – Sunday Bible School – Team 13 – P.A.M. – Telephone Ministry – Transportation Ministry – Ushers' Ministry – Visitors' Welcome – Youth Choir
CHURCH FELLOWSHIPS
Churchwomen's Fellowship – Distinguished Brotherhood of Senior Men –
Liberian Fellowship – Men's Fellowship
Senior Citizen's "Swingers" Fellowship – Youth Fellowship
OUR VETERANS
Clarence W. BELL, JR. – Oliver L.BYRON, – Allen G. CRADDOCK, – Charles E. DAWSON, –
Mollie DAWSON, – Isiah FLOYD, – Donalexander GOSS, – Curley GREEN , –
Jimmy HUMPHREY, – Arthur JAMES, – William H.JANEY, II , – Dorothy JOHNSON, –
Anthony LOPEZ, III, – Hozel E. MURRAY, – Maurice NOBLES, Jr., –
Raymond NOBLES, – Rev. Bernard SPENCER, – Khphren O'Neal
" SEE EVENTS / SAVE THE DATES "
Please Note: Some meetings and activities are specific to TBC members and are subject to change.
Any questions can be addressed to our Central Office
@ 617 442 7855 | Fax: 617.442.8784
Other Contacts
Rev. Gerald 617.442.7854 – PreSchool 617.427.0273
After School Program: 617.427.5158