WELCOME TO
TWELFTH BAPTIST CHURCH


Honoring Rev. Dr. Martin Luther King, Jr.
Rev. Willie Bodrick, II – Senior Pastor
Sunday January 17, 2021 @ 10:45pm
"Help My Unbelief" – Mark 9:21-29
Peached by, Rev. Willie Bodrick, II
Sanctuary Open to 65 Worshipers- Facebook – YouTube – Instagram
Streaming Information

| | | |
| --- | --- | --- |
| | OR | |

IN SANCTUARY – WORSHIP SERVICE – PHASE 2:
Our Worship Service will now accommodate 65 persons (including Ministerial Team, Musicians, and A-V personnel). Remember – only our Sanctuary is open, you must wear a face mask (gloves optional), there is NO elevator service, and Sanctuary Doors open at 10:00 A.M.
Rev. Willie Bodrick II – Senior Pastor
Rev. Jeffrey Brown Associate Pastor
Dr. Arthur T. Gerald, Jr., Pastor Emeritus
Dr. Joshua Bartholomew, Youth Minister
Bro. Jonathan W. Singleton Minister of Music
Ministers in Residence:
Minister Shirley Adams – Minister Elizabeth Crockton – Minister Rachel Idowu
Minister Ronald Jones – Rev. Bernard Spencer

If my people, which are called by my name, shall humble themselves, ,and pray, and seek my face, and turn from their wicked ways; then will I hear from heaven, and will forgive their sin, and will heal their land. II Chronicles 7:14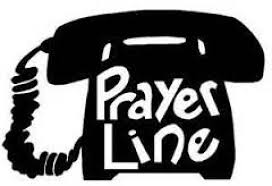 DAILY PRAYER: throughout the Pandemic on our Prayer Line:
Call: (515-604-9094) enter Meeting ID Number: 470-706-869# Please be sure to include phone number and the meeting ID number!

– Monday-Saturday: 12:15pm – 12:45pm,
– Thursday: 6:00am -7:00am, Fridays 7:00pm – 8:00pm, and
– First Friday: 6:00am – 7:00am. and 7:00pm – 8:00pm
Thank you, I pray your safety as well as God's blessings upon you and yours! Pastor, Willie Bodrick, II
Thursday, January 21, 2021 6:45 P.M. ANNUAL CHURCH COUNCIL MEETING – Ministerial Staff, Deacons, Deaconesses, Trustees, Christian Education, Missions, and heads of all TBC Organizations.
Watch your email for Zoom information….

Thursday, January 28, 2021 6:45 P.M. ANNUAL CHURCH MEMBERS MEETING open to ALL TBC Members. This meeting will include election of Constitutional officers. Remember, our By-Laws state you must be 17 years of age to vote. Watch your email for Zoom information.

FRIDAY "HOUR OF POWER" PRAYER SERVICE:
Our Friday Evening Prayer Service will now be available on Zoom 7:00 P.M. – 8:00 P. M.
ID 891 8845 8633 password prayer. If you wish to call in the telephone number is 1-929-205-6099.
Schedule and facilitators

SCHOOL OF THE BIBLE:
Tuesdays 7;00 P,M. – 8:30 P. M. via Zoom. ID 851 1613 0524 PASSWORD 016606. SUNDAY BIBLE CLASSES: You can join a Zoom Bible Class on Sunday mornings 9:15 A.M. – 9:45 A. M. Contact Min. Elizabeth Crockton. or Hester Hall Class, Min. Rachel Idowu, Leader Zoom class Sundays 9:30-10:15 A.M. ID 847 2223 5972 Password 6323546
or phone +1-929-205-6099.
NEW MEMBERS PREPARATION CLASS:
There is a Zoom Membership Preparation Class on Wednesday nights 7:30 P.M. Call Central Office for details
TBC NOTICES
THERE IS A SUNDAY SCHOOL CLASS FOR EVERYONE 9:30 A.M.
Sunday Morning Zoom Classes
ADULT (MEN & WOMEN) @ HESTER HALL
with Min. Idowu, Rev. Spencer, and Min. Jones
Meeting ID 847 2223 5972 – PW 632546

Temporarily Closed – In Person Classes
NURSERY @ EWING HALL with MS Paula
GRADES 1-5 @ SHAW HALL with Ms. Wright and Ms. Brianna
GRADES 6-8 @ DEACONESS ROOM with Deacon Henry
HIGH SCHOOL – 142 WARREN STREET with Coach and Ms. Richardson
ADULT (WOMEN) @ HAYNES COMMUNITY ROOM,
with Ms. Wier, Min. Crockton, and Mrs. Phillips
MEMBERSHIP PREPARATION @ MILLS ROOM
with Pastor Gerald, Deacon Bartholomew, and Deaconess Stewart
TBC GIRL SCOUT COOKIE TIME:
To support our troop 70957 with you Girl Scout Cookie purchase –
go to Cookie Program
HEALTH TIPS REGARDING COVID-19 DISEASE: Avoid close contact with people who are sick; avoid touching your eyes, nose, and mouth; stay home when you are sick; cover your cough or sneeze with a tissue, then throw the tissue in the trash; clean and disinfect frequently touched objects and surfaces using a regular household spray or wipe; wash your hands often with soap and water for at least 20 seconds especially after going to the bathroom; before eating, and after blowing your nose, coughing, or sneezing.
MINISTRY OPPORTUNITIES: Several of our ministries are in need of additional members. Why not consider joining one – Dorcas Partnership see Sis. Flossie Pearson; Senior or Junior Ushers see Sis. Frances Glenn- Chalmers; A-V Ministry see Bro. Sidney Burton; Kitchen Ministry see Sis. Sonia Lawrence or Sis. Barbara Gibbs.

PLEASE KEEP THE FOLLOWING PERSONS IN YOU PRAYERS
Conrad Phillip (son of Sister Ruthie)
had a fire on Wednesday that completely destroyed his home
Bro. Oliver Byron,
BEREAVED FAMILY CONDOLENCES
Bereaved Family Condolences and Information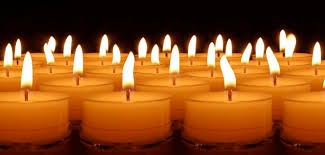 SICK & SHUT IN UPDATES
Sick and Shut In Updates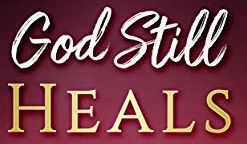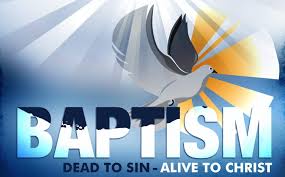 Welcome New Members – on November 4, 2020 the following persons were voted into membership via ZOOM:
BAPTISM (Virtual) Lauren C. Crockton
CHRISTIAN EXPERIENCE: William Ruffin, Cheryl Norville
REINSTATEMENT: Andrea Newsome Rooney
ACTIVE DUTY
Carols Idiokitas deployed to South Korea for 9 months
WATCH PREVIOUS SUNDAY'S SERVICE ON BOSTON COMMUNITY ACCESS TV

WATCH OVER 310 – TBC SERVICES ON – YOUTUBE
"Any Time 24 hours a day – Channel "Twelfth Baptist Church"


Sunday Evenings – Boston Community Access Cable Channel A-23 – or their web @ – BNNTV.org
Please Check Out streaming
HAPPY BIRTHDAY – JANUARY SENIORS
1/2/ Sis. Beryl Greaves; – 1/2/ Sis. Barbara Brown; 1/3 Sis. Linda Brown-San Martin; – 1/5 Sis. Shirley Johnson; – 1/6 Sis. Dorrit Marshall; – 1/6 Sis. Carmen Fields; – 1/10 Sis. Wanda Hale Jones; – 1/11 Sis. Mildred Rogers; – 1/11 Bro. Charles Smith; – 1/18 Sis. Renee Bigaud-Young; – 1/20 Sis. Yvonne Thompson; – 1/21 Sis. Janine Robinson; – 1/23 Sis. Lillian Daltry; – 1/25 Sis. Grace Ford-Locker; – 1/28 Sis. Florence Sealy; – 1/28 Sis. Barbara Burton; – 1/29 Sis. Jennie Brathwaite; – 1/29 Bro. Edwin Wright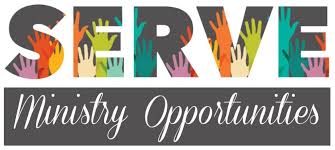 VOLUNTEER NEEDED:
Some of our ministries are in need of volunteers –
Audio Visual Ministry / (A/V) see Brother Sidney Burton;
Senior and Junior Ushers / see Sis. Frances Chalmers;
Kitchen Ministry / see Sis. Sonia Lawrence or Sis. Barbara Gibbs;
Telephone Ministry / see Sis. Clara Bell.
Our Thrift Shop Ministry
is in need of volunteers (male or female) for Thursdays from 10:00 A.M. until 2:00 P.M.
If interested please contact Sis. Florence Sealy..
Transportation Ministry – see Brother Jay O'Neal;
OUR MISSION STATEMENT
In view of the Great commission of our Lord Jesus Christ
(Matthew 28:18-20),
in thanksgiving for His great love for us,
and in obedience to the Word of God,
the mission of Twelfth Baptist Church is:
To extend the love of God to others
through proclaiming the Good News
and providing Christ-centered ministries
to meet the temporal needs of the people whom God loves;
To build up the body of Christ
through prayer, fellowship, teaching
and exercising our faith; and
To worship God in our corporate and individual lives.
OUR MINISTRIES
After School Program – American Sign Language – Audio-Visual -Baby Dedication – Black History Committee – Bookshelf – Chancel Chorale – Chapel Choir – Children's Choir – Children's Nursery – Choral Ensemble – Christian Preschool – Clothes Rack/Thrift Store – Computer Center – Dorcas Ministry – – Exercise Ministry – Flower Ministry – Food Pantry Ministry – Girl Scouts Ministry -Grant Writing – Handbell Choir – Junior Church Ministry – King Solomon Ministry – Kitchen Ministry – Liturgical Dance Ministry – Nurses' Ministry -Prison Ministry – S.A.M.H. Housing – Security Team – Shepherding Ministry – Summer Enrichment Program – Sunday Bible School – Team 13 – P.A.M. – Telephone Ministry – Transportation Ministry – Ushers' Ministry – Visitors' Welcome – Youth Choir
CHURCH FELLOWSHIPS
Churchwomen's Fellowship – Distinguished Brotherhood of Senior Men –
Liberian Fellowship – Men's Fellowship
Senior Citizen's "Swingers" Fellowship – Youth Fellowship
OUR VETERANS
Clarence W. BELL, Jr. – Oliver L.BYRON, – Allen G. CRADDOCK, – Charles E. DAWSON, –
Mollie DAWSON, – Isiah FLOYD, – Donalexander GOSS, – Curley GREEN , –
Jimmy HUMPHREY, – Arthur JAMES, – William H. JANEY, II, – Dorothy JOHNSON, –
Anthony LOPEZ, III, – Hozel E. MURRAY, – Maurice NOBLES, Jr., –
Raymond NOBLES, – Rev. Bernard SPENCER, – Khphren O'NEAL
" SEE EVENTS / SAVE THE DATES "
Please Note: Some meetings and activities are specific to TBC members and are subject to change.
Any questions can be addressed to our Central Office
@ 617 442 7855 | Fax: 617.442.8784
Other Contacts
Rev. Gerald 617.442.7854 – PreSchool 617.427.0273
After School Program: 617.427.5158