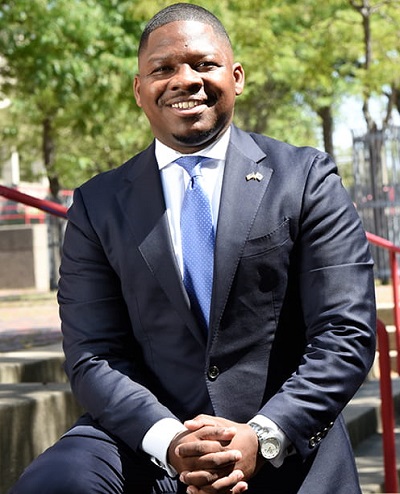 Rev. Willie Bodrick, II, J.D., M. Div. – 14th Senior Pastor (2021-present) is the talented, enthusiastic, and anointed Senior Pastor of the Historic Twelfth Baptist Church in the Roxbury neighborhood of Boston, MA. Rev. Bodrick leads with dynamic preaching, insightful teaching, and gospel-driven social engagement in the community and throughout the country. Rev. Bodrick is only the fourteenth senior pastor of our church which celebrates 180 years (1840) as a congregation and 215 years (1805) since the founding of our mother church the African Meeting House.
Prior to being Senior Pastor, Rev. Bodrick served on the ministerial staff for the last eight years as Youth and Young Adult Minister, Young Adult and College Minister, and eventually the Associate Pastor. Previously, for two years, He also served as the Director of the Afterschool Program and Summer Enrichment Program, successfully managing both programs and maintaining student and family engagement. Rev. Bodrick has also served as the Vice President of the SAMH Corporation for the past three years, overseeing the church's housing ministry, thrift shop, youth ministry, and afterschool and summer enrichment programs.
Pastor Bodrick was vested with the task of leading the congregation through the COVID-19 pandemic of 2020, which required various operational and fiscal implementations, and a manifold of executive decisions that enabled the church to fully function on various online platforms including Facebook, Twitter, Instagram, YouTube, Zoom, Tithe.ly, and PayPal.
With God on our side, they were able to both continue our ministries and services, as well as increase their viewership and engagement to over a thousand weekly viewers from across the country and the world. During this difficult time Pastor Bodrick played an instrumental role in garnering donations and partnerships with corporations which allowed TBC to give upward $250,000 to their community during this pandemic.
Rev. Willie Bodrick, II was born and raised in Atlanta, Georgia and is the eldest son (Brothers: Winston "Skip" Bodrick and Weldon T. Bodrick) of Rev. Willie Bodrick and Anna Bodrick. Pastor Bodrick is a proud product of Atlanta Public Schools and matriculated to Georgetown University where he graduated with a Bachelor of Arts degree double majoring in English and Sociology in 2010. Pastor Bodrick continued his studies and graduated in 2014 with a Master of Divinity degree from Harvard Divinity School. Most recently, Rev. Bodrick graduated in May of 2020 with his Juris Doctor degree from Northeastern University School of Law and is a practicing lawyer at a Boston law firm.
Rev. Bodrick's work has extended beyond the four walls of the church. He has served on the Transition Team Steering Committee for the Suffolk County District Attorney Racheal Rollins; as the Outreach Coordinator in the Community Engagement Division of the Massachusetts Office of the Attorney General Maura Healey; and also as the Senior Advisor for the successful Ed Markey Campaign for the United States Senate in 2020. Rev. Bodrick also has extensive experience doing work in the community, including advocacy on issues of public education, public safety, and economic justice serving as President and Chairperson of the Boston Network for Black Student Achievement (BNBSA), and a member of the Boston Public Schools Opportunity and Achievement Gap Taskforce.
Rev. Bodrick currently serves on the Board of Advisors of the Roxbury YMCA, Co-Founder of Sustained In the Shutdown Boston, the Ward 12 Democratic Committee, Boston Bar Association (BBA) Taskforce on Police Accountability, and the MA Attorney General Racial Justice and Equity Council. He has been featured in USA Today, New York Times, Boston Globe, Boston Herald, Commonwealth Magazine, NPR, The Bay State Banner, and other media outlets.
Rev. Bodrick has also received numerous awards including the 2019 Fletcher "Flash" Wiley Massachusetts Black Lawyers Association Legacy Scholarship Award, the 2019 Citizens for Public Schools Champion for Education Justice Award, 2020 Eta Phi Chapter of Omega Psi Phi Fraternity, Inc. Citizen of the Year Award, the 2020 First District of Omega Psi Phi Fraternity, Inc. Citizen of the Year Award, and named one of The Boston Foundations 20 Leaders of the 2020s.
Pastor Bodrick is a member of the Boston Branch of the NAACP, Massachusetts Black Lawyers Association, and a proud member of the Omega Psi Phi Fraternity, Inc.
Rev. Bodrick is happily married to his beautiful wife Dr. Devin Cromartie Bodrick and is the delighted father of their son Willie Bodrick, III. The Bodricks are proud residents of the Roxbury community of Boston.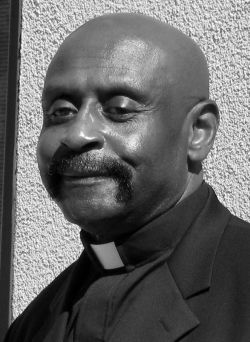 13th Pastor – (3/2010…) Rev. Arthur Thomas Gerald, Jr. was born in Boston. He is the only son of his beloved parents the late Arthur and Sarah Gerald. Arthur was blessed with four sisters Margaret, Gwendolyn, Lucille, and Jeannette whom he loves dearly. In the late fifties, when "Turk" became a teenager, he came under the influence of the social work ministry of Rev. Michael E. Haynes, who was then youth director of Norfolk House Centre of Roxbury. Graduating from Boston English High, he attended Lincoln University in Pennsylvania. He later transferred to Berkshire Christian College in Lenox, Massachusetts. He was – Read More…
---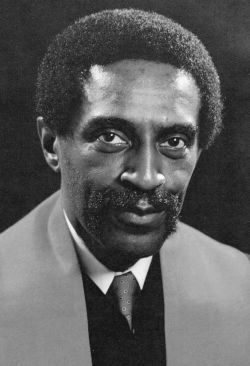 12th Pastor (1964 – 2004) – Rev. Dr. Michael E. Haynes is a native of Roxbury and was educated at Boston English High School. He earned a Bachelor of Arts in Theology in 1949 from the New England School of Theology in Brookline, MA and continued his education at Shelton College in New York City, earning a graduate degree in Mission and Clinical Services in 1950. For the next three years, he studied at the Gordon Conwell Theological Seminary in Hamilton, MA and years later received multiple Honorary Doctoral degrees: Doctor of Laws Degree, Doctor of Divinity, and Doctor of Humanities. – Read More …
Service of Thanksgiving and Praise – for the Ministry of Rev. Dr. Micheal E. Haynes – From September 21, 2019
---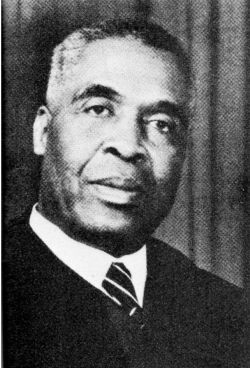 11th Pastor (1923 -1964) – Rev. Dr. Williams Hunter Hester accepted the call to lead the historic Twelfth Baptist Church in July of 1924. As the 11th pastor, he was a gentleman, scholar, advisor and friend who won the admiration of a wide circle of followers. A native of Oxford, North Carolina, Reverend Dr. Hester was born on August 19, 1888 to Lee and Emma Hester. He graduated from the Mary Potter School and the North Carolina College for Negroes. When he and his wife, Beulah H. Shepherd, relocated to Boston, Reverend Dr. Hester pursued graduate studies at Boston University School of Theology and the Andover Newton Theological School. Read More…
---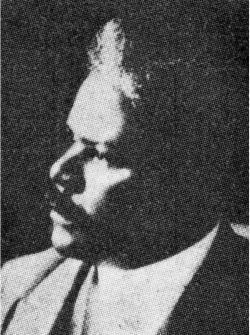 10th Pastor (1894 – 1922) – Rev. Matthew A. Shaw, On November 12, 1899, Reverend Matthew A. Shaw accepted the call to lead Twelfth Baptist Church. As the 10th pastor, he faced a significant decline in church membership. Eighty-­‐five percent of Black residents on Beacon Hill were moving from the West End community into the South End. As a result, one of Reverend Shaw's first responsibilities was to deal with the church's location; Phillips Street on Beacon Hill. Read More…
---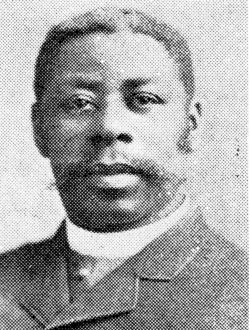 9th Pastor (1894) – Reverend John R. McCenny's photo appears in the poster chronicling pastoral leadership at Twelfth Baptist Church. Records indicate that he served in 1894; however, there is no other supporting documentation.
It is speculated that another series of visiting ministers officiated over worship service until Reverend A. W. Adams, whose photograph is not chronicled on the pastoral leadership poster, served a 6-month term in 1898. Read More…
---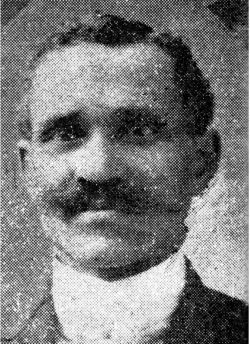 8th Pastor (1891-1894) – Rev. J. Allen Kirk – He led the congregation for two years; from 1892 -1894 and by the time he was 25 years , Williams had graduated, married Sarah A. Skerrett from Chicago, and became Pastor of Twelfth Baptist Church (TBC). The initial invitation from TBC was to fill the pulpit for 8 months from September 1873 – May 1874, but during those months the church membership and prayer meeting attendance increased so substantially that Reverend Williams received the "Call" from TBC to take pastoral charge. Read More…
---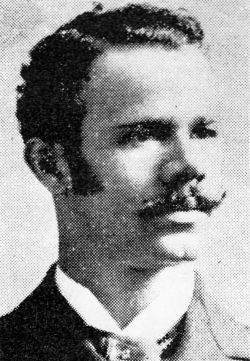 7th. Pastor (1890-1891) – Rev. H. H. Harris – While a student at the Newton Theological Seminary, Reverend H.H. Harris was called to become the seventh pastor of Twelfth Baptist Church. He served one year from 1890 – 1891. Read More…
---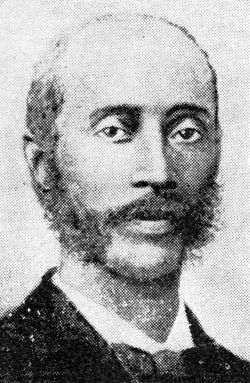 6th Pastor (1886-1890) – Rev. Robert Fairfax – TBC operated with a host of visiting ministers for nearly a year after Reverend Walden's resignation until Reverend Robert N. Fairfax was ordained as the sixth pastor in 1886.
A splendid minister, he gave of the fullness of his soul until poor health necessitated he relocate to Georgia in 1890. When Reverend Fairfax was called to glory, his remains were brought to Boston. nnjoined the Republican.
His funeral was held at Twelfth Baptist Church. This is a manifestation of how deeply Reverend Fairfax had become a part of the soil of TBC. Read More…
---
5th. Pastor (1880-1885) – Rev. L.F. Walden – The fifth pastor was also from Virginia. Reverend Lemuel G. Walden was installed on November 19, 1880 and led the congregation of 650 parishioners until 1885.
TBC operated with a host of visiting ministers for nearly a year after Reverend Walden's resignation until Reverend Robert N. Fairfax was ordained as the sixth pastor in 1886. Read More…
---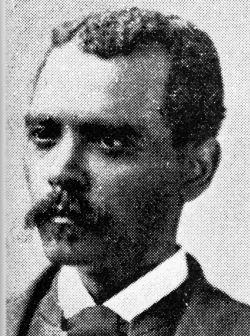 4th. Pastor (1876-1880) – Rev. Williams Dennis – The fourth Pastor of Twelfth Baptist Church was Reverend William C. Dennis from Virginia. As a result of frailties of health, he was compelled to resign from pastoral leadership after serving only four years, 1876 -1880. Read More…
---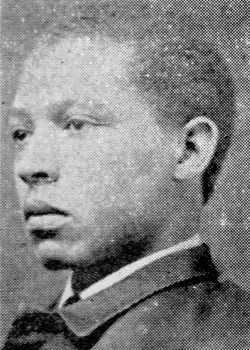 3rd. Pastor (1874-1876) – Rev. George Washington Williams – was born on October 16, 1849 in Bedford Springs, Pennsylvania to Thomas and Ellen Rouse Williams. He was the oldest of four children and as a rebellious teenager; his parents placed him in a "House of Refuge" for undisciplined and unruly children.
Williams lived there until 1864, when at the age of 14 he joined the Union Army under an assumed name because he was to young to meet the age requirement to enlist.
He went to Mexico and joined the Republican Army under the command of General Espinosa, fighting to overthrow Emperor Maximilian. Williams received a commission as lieutenant, learned some Spanish, and gained a reputation as a good gunner. Read More…
---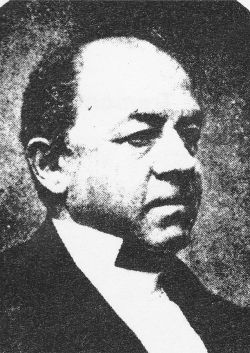 2nd. Pastor (1848 – 1874) – Rev. Leonard Grimes – Reverend Leonard A. Grimes played a pivotal role as one of the principal agents of the Underground Railroad. Born of free African-American parents in Leesburg, Virginia 1815, he worked as a Hackman. He purchased several horses and carriages to provide transportation for hire and clandestinely used his business to transport fugitive slaves to the Washington, DC area.
In 1839, Grimes was arrested, convicted, assessed a $100 fine and served two years in prison for assisting a woman named Patty and her six children escape from slavery in Loudoun County, Virginia. Read More…
---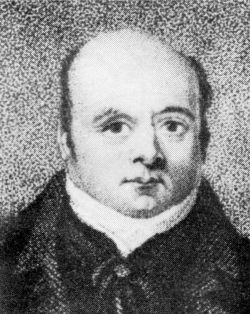 St. Pastor (1808-1829) – Rev. Thomas Paul – Thomas Paul (1773–1831) was a Baptist minister in Boston, Massachusetts, affiliated with the African Meeting House and the Education Society for the People of Colour.[2][3] His contributions are more palpable today through his work as an abolitionist, his leadership in the black community, and his support for Haiti. He helped establish a long line of black leaders, many of whom came from his own family. Paul lived in Boston's Beacon Hill neighborhood.[4] His children included activist Susan Paul.[5]
---